Computer Repair St George UT 435-525-4724 UTAH
Computer Repair and Service located in  St George, UT is the premier business leader for Southern Utah and Nevada.  We have been providing Computer Repair for Network, Internet and Service recovery solutions for over 25 years.
Our computer repair service includes Data recovery, new system installation and specialized computer repair for PC or Mac – Apple.
On-site or in the shop same day service.  We can meet all of your technology needs at affordable rates. Call us today! (435) 525-4724 OR OUR PARTNER TECHS AT: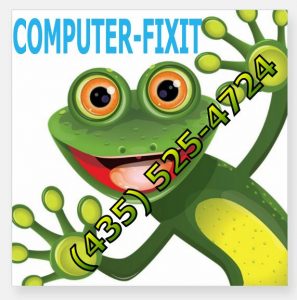 FIX IT TODAY! RENT A TECH 929 W SUNSET BLVD SUITE 21-101 ST GEORGE, UT 84770
#1 COMPUTER REPAIR AND SERVICE IN SAINT GEORGE UTAH
929 W SUNSET BLVD SUITE 21-101 ST. GEORGE, UT
Computing Hardware Repairs
Computing Hardware Upgrades
Smartphone Repairs
Soft Services
Virus & Malware Removal
I.T. Support